NSPIRED IMAGE CATEGORIES REQUIRED QUALIFICATIONS
FILM ACTING CATEGORIES & QUALIFICATIONS: Celebrating Black Excellence in Film. A New Era of Independent African American Actors and Actresses. In an exciting development for the film industry, we are delighted to announce a significant update that highlights the exceptional talent and achievements of thespians of black excellence. Our company is proud to recognize and honor independent lead actors and actresses who have played principles or feature roles in short or full-length films. BEST LEAD ACTOR Male actor that has shown leadership as a star or feature in a Short/Full Length Film. NOMINEE MUST be able to provide access to view short/full-length film
BEST LEAD ACTRESS A female that has shown leadership as a Star or Feature in a Short/Full Length Film. NOMINEE MUST be able to provide access to view short/full-length film
BEST SUPPORTING ACTOR Male actor that has shown leadership as a feature or supporting role in a Short/Full Length Film. NOMINEE MUST be able to provide access to view short/full-length film
BEST SUPPORTING ACTRESS A female that has shown leadership as a Star or Feature in a Short/Full Length Film. NOMINEE MUST be able to provide access to view short/full-length film

BEST STUNTS
Nspired Image Stunt Awards goes to that artist has shown leadership as a Principle or as a Double Role in a Short/Full Length Film. NOMINEE MUST be able to provide access to view short/full-length film and proof of stunts and must be listed in credits

STAGE ACTING CATEGORIES & QUALIFICATIONS: The Nspired Image Awards Stage Categories is a prestigious recognition that acknowledges thespians for their exceptional discipline, intricate characterization, and unwavering devotion displayed in their outstanding performances on the stage. This esteemed platform aims to honor the unparalleled talent and commitment demonstrated by these actors during their remarkable portrayal in stage plays. By highlighting their extraordinary dedication to the craft, the Nspired Image Awards Stage Categories aims to inspire and motivate aspiring actors to push their boundaries and continuously strive for excellence in their theatrical endeavors.The Nspired Image Awards Stage Categories is a prestigious platform that seeks to honor exceptional thespians who have demonstrated remarkable discipline, expertise in characterization, and unwavering devotion in their respective stage plays. This esteemed recognition celebrates the immense talent and commitment displayed by these individuals, acknowledging their profound impact on the world of theater.: BEST DRAMATIC ACTOR Male actor that has shown leadership as a star or feature in a Full Length Stage Play. NOMINEE MUST be able to provide access to view full-length production
BEST DRAMATIC ACTRESS A female that has shown leadership as a Star or Feature in a Full Length Stage Play. NOMINEE MUST be able to provide access to view full-length production
BEST COMEDIC ACTOR Male actor that has shown leadership as a feature or supporting role in a Full-Length stage play. NOMINEE MUST be able to provide access to view full-length stage play
BEST COMEDIC ACTRESS A female that has shown leadership as a Star or Feature in a Full-Length stage play. NOMINEE MUST be able to provide access to view full-length stage play
PRODUCTION CATEGORIES & QUALIFICATIONS: NSPIRED IMAGE STAGE PLAY OF THE YEAR The wealth of knowledge to the entertainment industry is knowing you create the basic foundation of every genre of entertainment. Here we seek the best FULL-LENGTH STAGE PLAY. From creative writing, set design, lighting, costumes, sound, and acting NOMINEE MUST be able to provide access to view the full-length the production and the Playwright must be involved
NSPIRED IMAGE FILM OF THE YEAR Through film brands are established, doors are opened and voices are heard. Also, through film, we find it as the most influential method to meet our values: To encourage, expose, and educate. Through lighting, creativity, advocacy, costuming, editing, and talent, the Nspired Image Film of the Year could be yours! NOMINEE MUST be able to provide access to view the full-length the production and the writer must be involved

NSPIRED IMAGE MUSIC VIDEO PRODUCTION OF THE YEAR
Music videos often brands into many other opportunities and partnerships. From soundtracks to be B roles in films. NOMINEE MUST be able to provide access to view the full-length the production and the content creator must be involved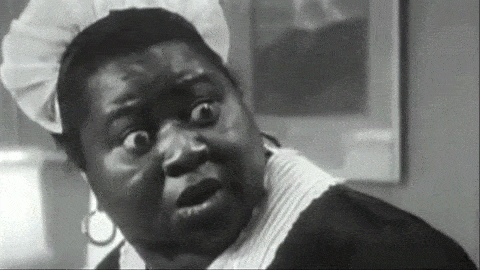 MUSIC CATEGORIES & QUALIFICATIONS: Music that touches the Soul! Another former of advocacy, expression, and reaching the masses! Through the music industry, NIAA is devoted to building a platform for Truth, Restoration, and Elevation. Music CANNOT host hatred toward others promotes, violence, and/or solicit illegal substances, but it does express self-confidence, unity, or a story to be told. BEST FEMALE VOCALIST In genres of Rhythm & Blues, Neo Soul, and/or Jazz. NOMINEE MUST be able to provide access to view her LIVE PERFORMANCE
NSPIRED IMAGE MALE VOCALIST Through film brands are established, doors are opened and voices are heard. Also, through film, we find it the most influential method to meet our values: To encourage, expose, and educate. Through lighting, creativity, advocacy, costuming, editing, and talent, the Nspired Image Film of the Year could be yours! NOMINEE MUST be able to provide access to view the full-length production and the writer must be involved

NSPIRED IMAGE MUSIC VIDEO ARTIST OF THE YEAR
Music videos often brand into many other opportunities and partnerships. From soundtracks to serving as a "B role" in films. NOMINEE MUST be able to provide access to view the full-length production and the content creator must be involved

COMMUNITY CATEGORIES & QUALIFICATIONS: Through your advocacy, devotion to serving in the community and providing job opportunities. The 2024 - 2025 Nspired Image Communiity Award Categories are: NSPIRED IMAGE HUMANITARIAN OF THE YEAR The golden piece of anyone is the heart. In this society, the scams, betrayal, and dishonesty stands strong. Yet, your heart for others can outweigh any obstacles and for that we recognize you for being sincere in the advocacy you stand for NOMINEE MUST be able to provide access to view their works in the community,
THE PRODUCER CHOICE Award
The producer choice is any category he/she randomly select. This category is open to any and everyone.